Each year we survey residents and businesses to understand how satisfied they are with Council's performance across 4 key categories as shown below.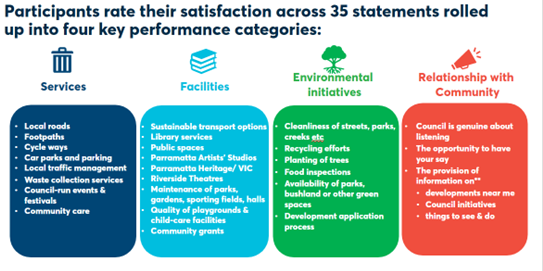 In 2022, we expanded our approach beyond phone surveys and made the survey available for all residents to complete by promoting it via our libraries, social media and newsletters. A total of 1,460 responses were received.
Despite a challenging 12 months, with the impacts of Covid 19, natural disasters, cost of living stresses, and skill shortages; 53% of respondents remained satisfied with Council's overall performance. The infographic below summarises more of the key findings from the 2022 survey.
The 2023 survey ran from 2 October to 30 November 2023. Thank you to everyone who took the time to participate. We are busy processing the data and will update this page with findings as soon as ready.