International Day of People with Disability (IDPwD) is held on 3 December each year.
IDPwD is a United Nations observed day aimed at increasing public awareness and understanding of people with disability. It's also an opportunity to acknowledge the contributions of people with disability and promote inclusion.
IDPwD is marked by Council each year and will once again be marking this day of significance in 2022 across a range of activities in the weeks leading up to the 3 December and beyond. Celebration of IDPWD is a key action within Council's new Disability Inclusion Action Plan (2022-2026) and forms an important part of our work towards achieving the goal of "Developing Positive Community Attitudes & Behaviours".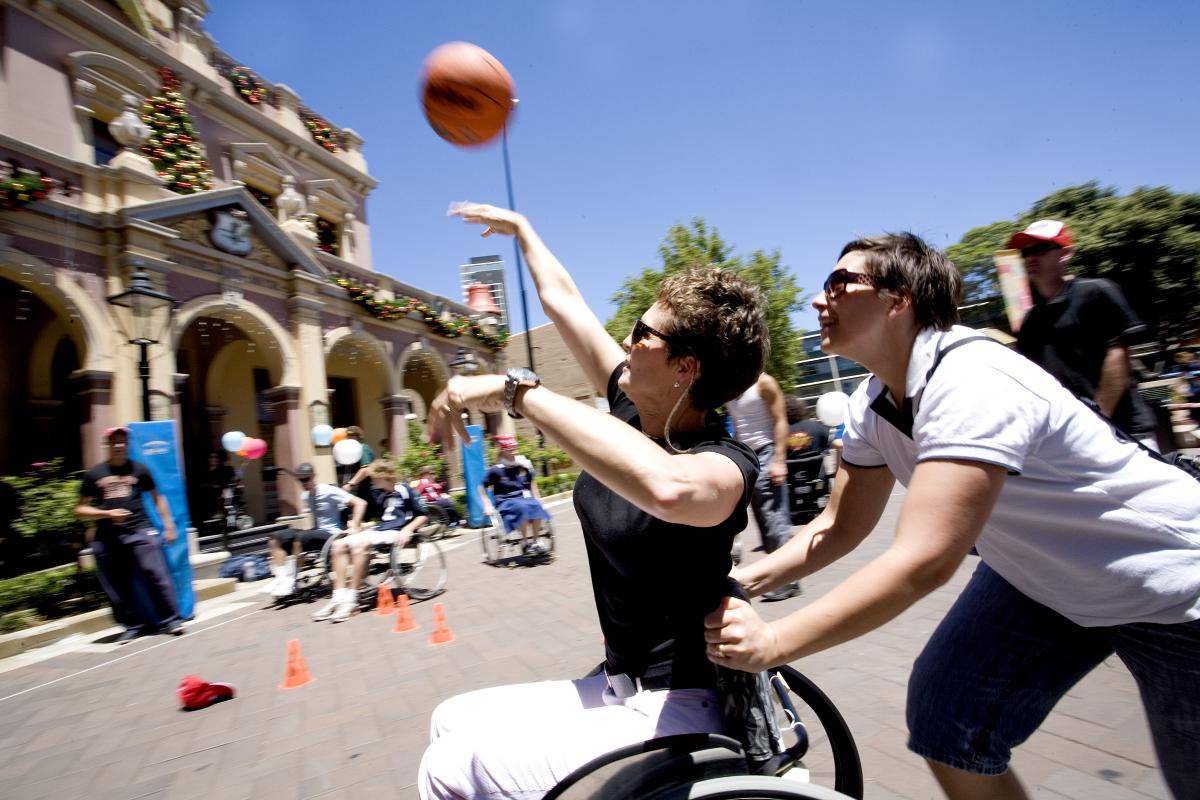 International recognition
Throughout late 2021 and early 2022, City of Parramatta consulted extensively with our community to inform the development of the Disability Inclusion Action Plan (DIAP). In recognition of the extensive engagement program, the project was Highly Commended at the 2022 International Association for Public Participation (IAP2) Australasia Conference!
The judges noted that the project was:
"A great example of using innovative and appropriate methods for the priority audience and putting people with a 'lived experience' at the centre. Clear commitment to engage during very difficult times."
The engagement process was undertaken in four stages during the COVID lockdown period and took almost two years to complete. The process incorporated many firsts for Council, including:
An 'online moderated community' with carers and people with lived experience over 5 days.
The use of Auslan interpreters during online workshops.
The use of an appreciative enquiry method that focused on strengths.
Disability Inclusion Action Plan Endorsed
The City of Parramatta's Disability Inclusion Action Plan is designed to strengthen Council's commitment to inclusion, consultation, and rights for people with disability. The current Plan was endorsed by Council on 8 August 2022. 
 
Read Council's Disability Inclusion Action Plan
Display at PHIVE
We at PHIVE are aiming to increase public awareness and understanding of people with disability. Help us understand what you face in our community by sharing the barriers you find in our LGA.
Have some fun with the kids:-
free kids colouring
word searches and
paper folding craft 
and more 
Dates Sunday 27 November to 11 December
 
Date

Event

25/11
Christmas Actually show at the Riverside Theatres - Auslan Interpreted 7:30pm
29/11
Story Time Auslan Interpreted at the Dundas library 10:30am 
30/11
Story Time Auslan Interpreted at the Wentworth Point library 10:30am 
2/12
Story Time Auslan Interpreted at the Carlingford library 10:30am 
3/12
Cancelled due to illness - Story Time Auslan Interpreted at the Parramatta library at PHIVE 10:30am 
3/12
PHIVE, 5 Parramatta Square will light up purple at night from 6pm-12am
6/12
Story Time Auslan Interpreted at the Constitution Hill library 11am 
7/12
Cancelled due to illness - Story Time Auslan Interpreted at the Ermington library 10:30am 
8/12
Wentworth point Library and Hub will showcase a Uniting Exhibition in recognition of IDPWD  
8/12
STEM Micro:bit for Teens with Autism - Parramatta Library at PHIVE – 4pm-5:30pm
Do you identify as being on the autism spectrum and love technologies? Join STEM expert Philip Mallon to learn how to program a Micro bit as a clock and use it to effectively manage your time for 12 – 18 years. Carers are welcome to attend. All materials will be provided.
9/12
Cancelled due to illness - Story Time Auslan Interpreted at Epping library 10:30am