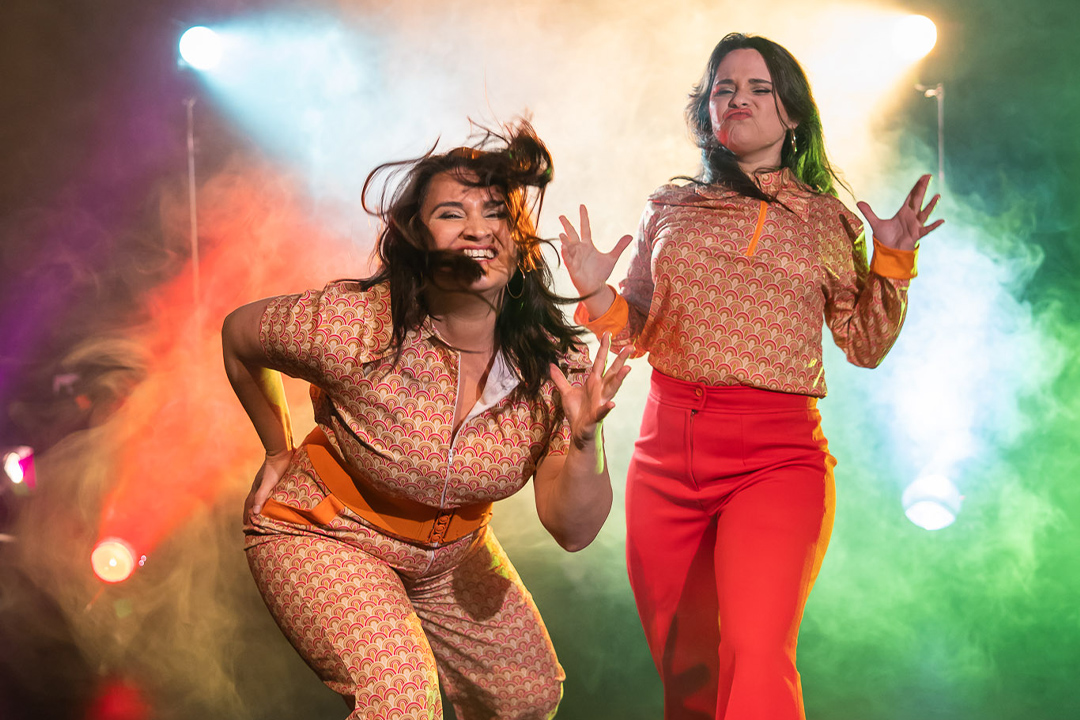 WORLD PREMIERE!
It's 1976. Sherbet's Howzat is No.1 on the Charts. Industries are booming, and it's migrant women who are cashing in. Pavica, a young Croatian mother is dressed in her crisp white uniform, smiling proudly on the production line, elbows deep in chicken carcasses, loving her job and her new Australian life.
Mila, however, does NOT love her job. In fact, she despises it. The screaming chooks, screeching machines, not to mention the tenosynovitis that plagues the production line. For her, this factory is a hell house. Mila is hellbent on taking this chicken business, and ripping it to bits.
Pavica and Mila are best friends. They need each other to survive this strange feathery world of work. But it might also be the very thing that completely drives them apart.
Weaving together extraordinary, humorous, and tragic multi-lingual stories of female migrant factory workers from Western Sydney with distinctly live and loud original music played by an electrifying all-female rock band, The Hen House elevates diverse women's voices as powerful and hugely significant to Australia's social and economic history.
Created and performed by dynamic sister-duo Josipa Draisma (Founder/Creative Director, In Wild Company) and Mara Knezevic (Playlist, PYT Fairfield), with director Anthea Williams (Hir, Sydney Theatre Awards Best Director), The Hen House is a fierce and funny migrant story that pays homage to the stories of European migration in the 60s and 70s and explores the dignity and comedy of the female working-class experience.