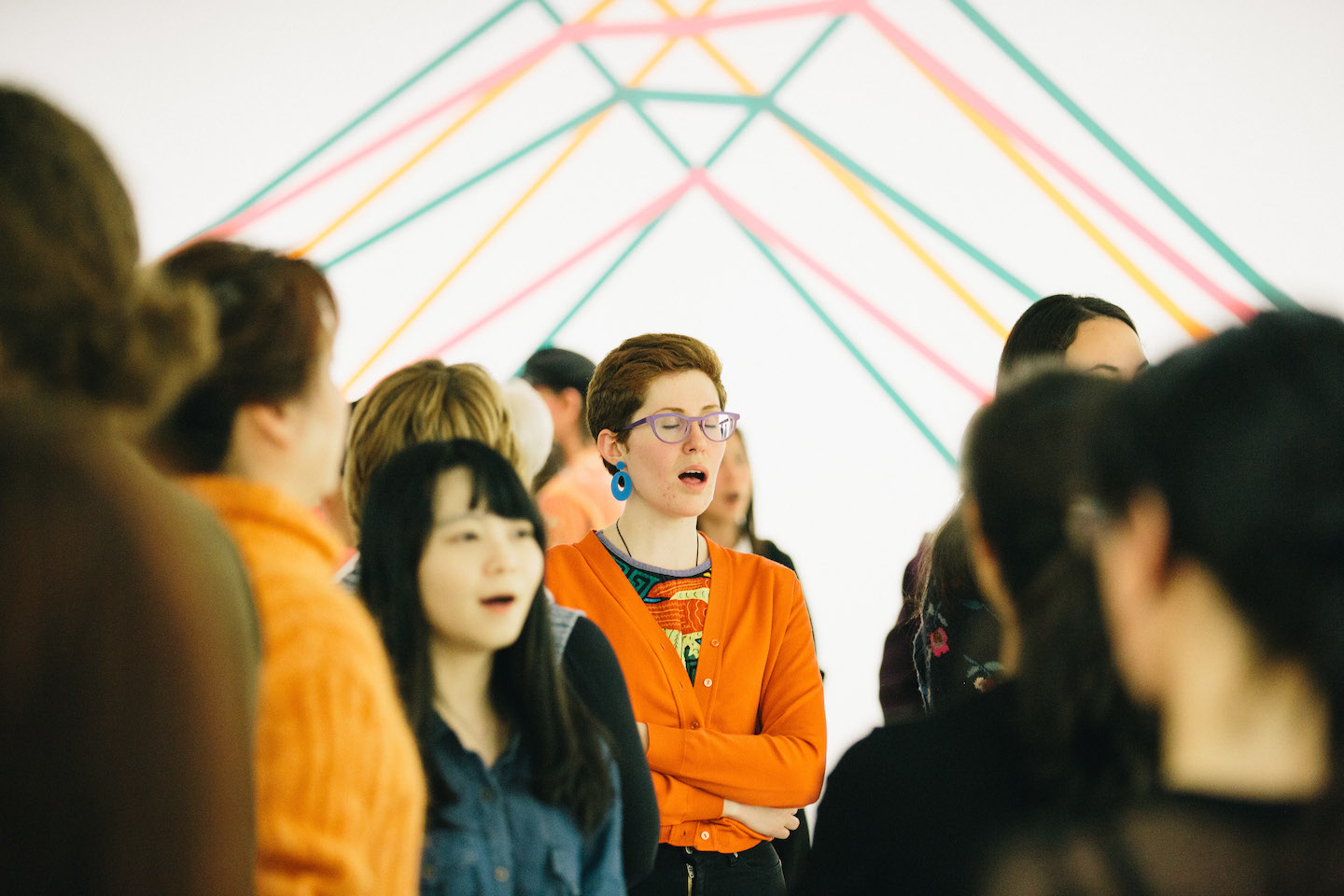 Super Critical Mass is a ground-breaking immersive,  site-specific sound/voice performance project that has travelled the world! Past performances have taken place in New York, London, Birmingham, Manchester, Edinburgh, The Hague, Prague, throughout Australia - and now in Western Sydney's own Parramatta! 
SCMP is for everyone - all ages, all cultures, all walks of life, and all are welcome!
Led by New-York based Australian artist and composer Julian Day, we will develop this brand new work as a vocal collective across the workshops with YOUR input. You don't need any experience – we'll work with your voice and your skill level and we'll perform on the day using memorised instructions. Through this project, you'll have a rare chance to explore and enliven Parramatta Gaol considered one of Australia's more significant historical sites. 
The Workshops:
Saturday 18th March, 10am - 1pm
Saturday 25th March, 10am - 1pm
Saturday 1st April, 10am - 1pm
It's most ideal to join each workshop but if you can only make two, we'll get you up to speed. Attendance at the workshop on April 1 just prior to the performance is a definite requirement!
The Performance:
Saturday 1st April, 2pm -3pm
The performance will be filmed for later broadcast.  
What are you waiting for? Join Parramatta's most unique vocal collective today! 
Registrations for SCMP close on Monday the 13th of March at 11:59 pm.
For further enquiries or questions, please email gemma@rivercityvoices.org.au
This project is funded by a City of Parramatta Council Creative Leveraging  Grant, with additional support from Powerhouse Parramatta and Sydney Olympic Park Authority. 
**Saturday 25th March is a NSW State Election, please consider pre-polling or visiting a voting centre within Parramatta before or after the workshop.
If you're experiencing financial difficulties, please contact Gemma to discuss further. We wouldn't want you to miss out on this once-in-a-lifetime experience!