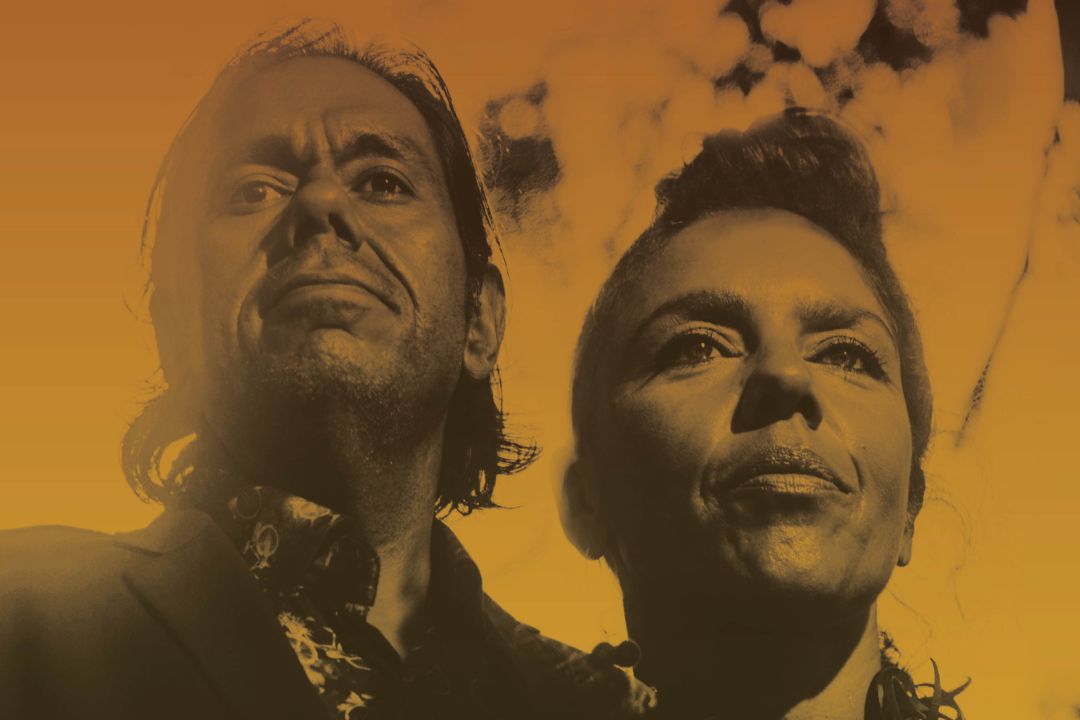 Riverside Theatres presents
HEARTLAND
William Barton and Véronique Serret
The great didgeridoo virtuoso William Barton and powerhouse violinist Véronique Serret blend songlines and storytelling in this compelling collaborative work. Inspired by the poetry of William's mother, Aunty Delmae Barton, the message of Heartland is of peace and love carried by an eagle spirit.
Barton and Serret welcome listeners into a unique soundscape, drawing on the power of connection to place. Violins, didgeridoo and guitar are joined by soaring vocals, ethereal loops and electronic effects in a distinct evocation of the Australian landscape.
From its roots as a seven-minute commission for the 2019 Canberra International Music Festival, this extraordinary work has grown into an hour-long reimagined "chamber oratorio" exploration of Country, landscape, culture, language and identity. The program features the duo's much-loved Kalkani (commissioned by the ABC), Didge Fusion and Heartland itself. It comes to Riverside on the back of sold-out shows at the Adelaide Festival, Sydney, Canberra, Darwin and Brisbane.
Let Heartland's fusion of traditional songlines and contemporary storytelling take you on a meditative and uplifting musical journey.
Heartland is available now through ABC.
www.veroniqueserret.com
www.williambarton.com.au