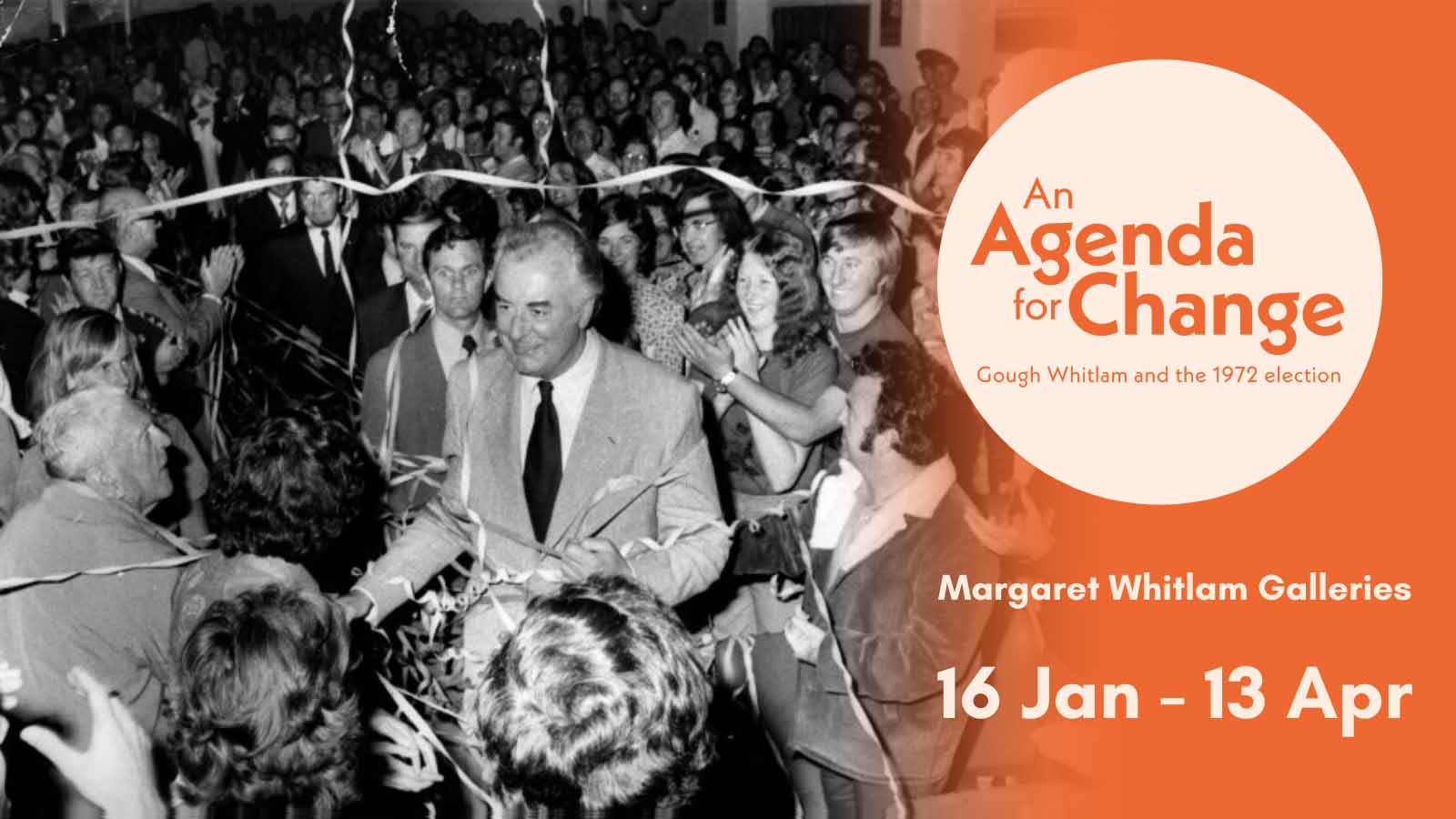 The winds of change were blowing in 1972 as Gough Whitlam's "It's Time" campaign gained momentum within the Australian electorate. It was a time of extraordinary social, cultural, and political upheaval – a time shaped by a decade of transformative social activism.  
The Australian society, so long a product of deeply entrenched class inequality and social deprivation, seemed recharged by the Whitlam Government. No longer constrained in their aspirations for what was possible in politics, there was a new willingness to embrace the possibilities of reform. Faced with the harsh realities of the Vietnam War, conscription, the death penalty, and ongoing social inequality, many Australians were drawn to Whitlam's Agenda for Change and his promise of a brighter, more egalitarian, and just future.  
Through the curation of letters, campaign materials, Whitlam's personal diary entries, and more, An Agenda for Change: Gough Whitlam and the 1972 election presents a glimpse into Australia in the 60s and 70s – a world ready and raring for Whitlam's radical vision of a more equal and tolerant Australia. This exhibition depicts the foundations of the world we know today. It captures the origins of many of the opportunities and freedoms that have been enjoyed by generations of Australians.  
This exhibition is free and will be on display at the Margaret Whitlam Galleries until 13 April 2023.  
The Margaret Whitlam Galleries are open to the public on Wednesdays and Thursdays.
Opening hours: 10am - 4pm. 
SPECIAL EXHIBITION OPENING DATES 
16 – 20 January
23 – 27 January (closed 26 January)
First Saturday of  Feb, March and April:
4 February
4 March
1 April