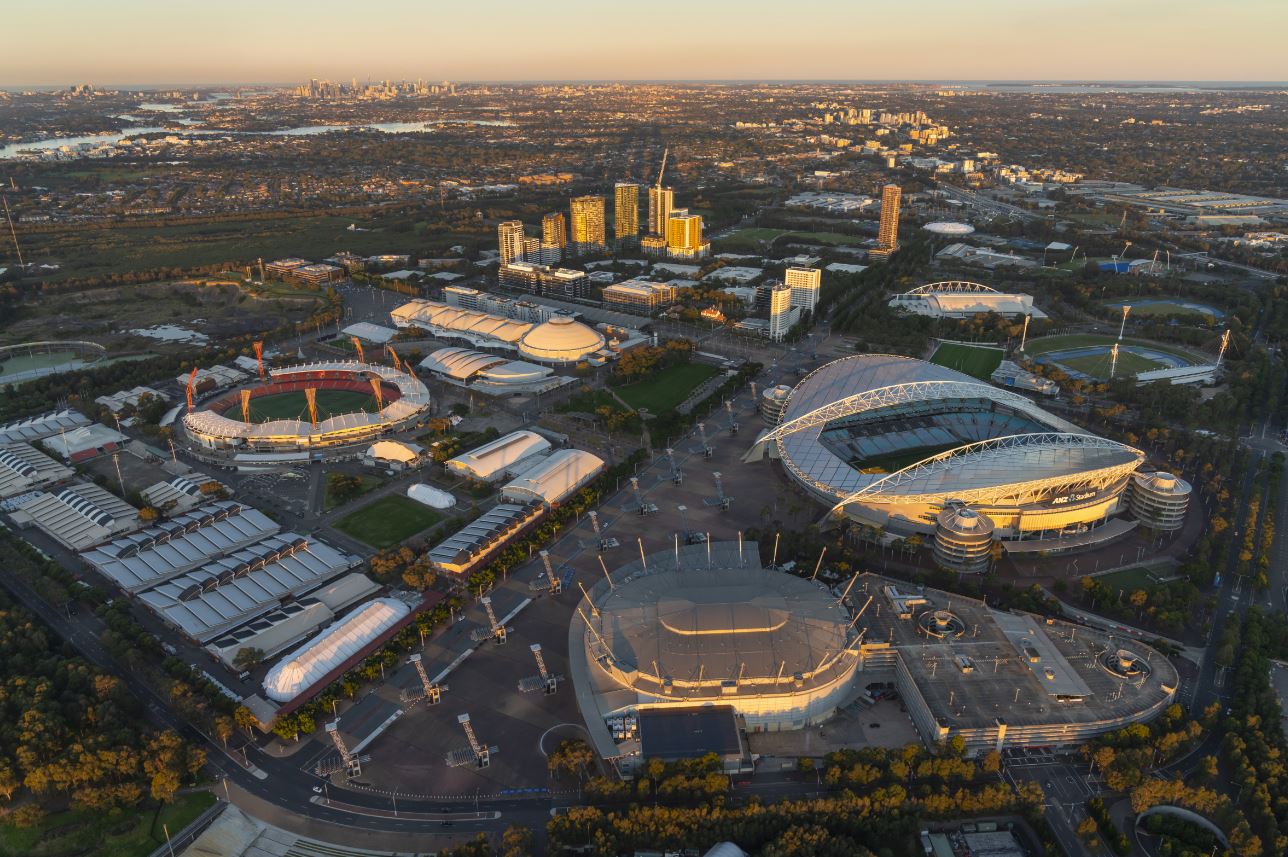 Join the Visitor Programs Team to reminisce on the Sydney 2000 Games, see how Sydney Olympic Park has changed and developed over time.
The Sydney 2000 Olympics were built on a vision of the "Green Games" from the beginning.
From water reclamation and recycling to energy-efficient residential and commercial buildings through to the management of a diverse ecological space, Sydney Olympic Park achieved a 6 Star Green Star Communities rating (from the Green Building Council of Australia) and continues to be a leader in environmental sustainability.
This technically focused tour will take participants behind the scenes of a couple of our residential and/or commercial buildings and Australia's first large-scale urban water treatment scheme, the Water Reclamation and Management System. The tour will highlight our architectural and sustainable successes and the future developments planned for the park.
The Behind the Scenes series will take you on a deep dive into the industrial and cultural heritage of the site, give an understanding of ecological and environmental considerations, and allow you to discover some of the stories and hidden layers that go beyond our sporting and entertainment venues. Locations such as Newington Armory and the Brickpit are reminders of the complex landscapes we manage, conserve and celebrate.
Please note: All tours are subject to a minimum number of participants. If the minimum requirement is not achieved the tour may be cancelled. Notice to cancellations will be given in advance.