City of Parramatta Council has elected Councillor Donna Davis as its new Lord Mayor, only the third woman to lead the City in its 160-year history.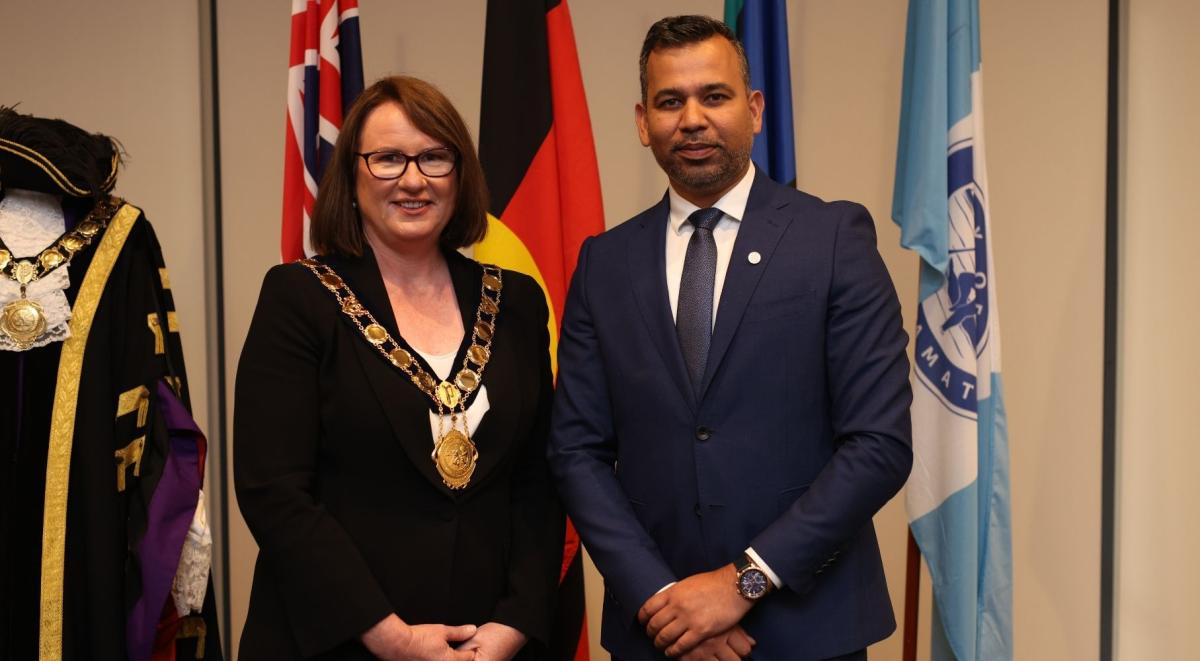 Councillor Sameer Pandey was also tonight appointed Deputy Lord Mayor, at the first meeting of the new Council following the 4 December local government elections.
"It's a privilege to have been elected Lord Mayor of the City of Parramatta," Cr Davis said.
"I'm excited to lead this inclusive and diverse Council, which in this term includes a record-breaking number of women. Thank you to my colleagues for placing their trust in me to lead our great City.
"I'd also like to thank all the former councillors who have contributed to making Parramatta the vibrant City it is today. I look forward to working in partnership with our community to ensure the City of Parramatta continues to grow and flourish."
"Since the new Council boundaries of the City of Parramatta were formed, the vitality of our City has strengthened. I am proud to be the first female Lord Mayor of the City of Parramatta."
"I pay tribute to all former Lord Mayors, particularly Councillor Lorraine Wearne and Julia Finn."
Current Councillor Lorraine Wearne was the first female Lord Mayor at the former Parramatta City Council from 2000-2001 and 2011-2012, while Julia Finn held the top position from 2004-2005.
Cr Davis, a member of the Australian Labor Party who represents the Epping Ward, was first elected to City of Parramatta Council in September 2017.
Labor's Sameer Pandey, who represents the Parramatta Ward and is serving his second term as a Councillor for City of Parramatta Council, became the first Deputy Lord Mayor from the Indian subcontinent.
Cr Pandey said: "I would like to thank my colleagues for their confidence in electing me as Deputy Lord Mayor. I look forward to working with everyone at City of Parramatta Council to achieve the best we can for our community."
The City of Parramatta Councillors are:
Dundas Ward                                    
Pierre Esber (Labor)

Kellie Darley (Independent)

Michelle Garrard (Our Local Community)
Epping Ward                                     
Donna Davis (Labor)

Lorraine Wearne (Lorraine Wearne Independents)

Cameron Maclean (Labor)
North Rocks Ward                           
Ange Humphries (Labor)

Georgina Valjak (Independent)

Donna Wang (Our Local Community)
Parramatta Ward                          
Henry Green (Our Local Community)

Sameer Pandey (Labor)

Phil Bradley (Greens)
Rosehill Ward                                   
Patricia Prociv (Labor)

Dan Siviero (Our Local Community)

Paul Noack (Labor)
For more information visit the Councillor page.