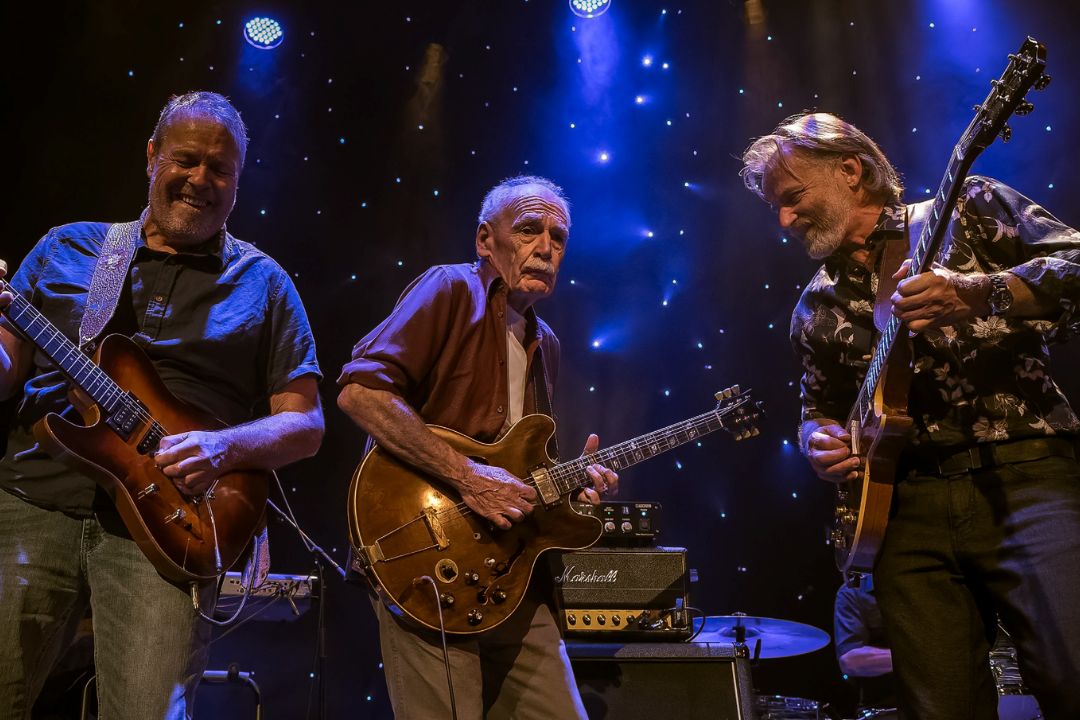 Sinclair Artists and Riverside Theatres present
KINGS OF THE BLUES
BB, FREDDIE and ALBERT KING represent the pinnacle of blues guitar virtuosity. They used a minimum to create the maximum blues effect and together they set the standard to which all others aspire. And the KINGS were superb vocalists, ripping into the very soul of the blues.
Such is their influence that those who have come closest to emulating their extraordinary power are themselves regarded as Guitar Gods – people like ERIC CLAPTON, STEVIE RAY VAUGHAN, PETER GREEN and the great JIMI HENDRIX. We are proud to have 3 of Australia's greatest players, DAVE HOLE, GEOFF ACHISON and SHANE PACEY paying homage to these giants. They are touring nationally, combining their guitar-slinging fretboard talents in a series of exclusive shows performing the music of these Three Kings of the Blues.
DAVE, GEOFF and SHANE have all been greatly influenced by the KING'S and will be delivering the very best of these monsters of the blues in their own unique and compelling style.